Maxim Logistics tailors logistics solutions precisely to its clients needs. BRC approved food grade warehousing handling 'full' and 'case picked' pallets, inventory management and reporting, dedicated fleet distribution throughout mainland UK that delivers to over 1,000 food manufacturing industry doors each week. With over 20 years experience in the food ingredients sector, Maxims aim to add value to our customers by managing their warehousing and distribution needs. Operating from our two warehouse facilities in Corby covering over 150,000 sq ft and running a fleet of over 40 vehicles, means that we are able to meet the needs of our customers whilst focusing on quality and consistency at all times. Our 100 staff members are key to ensuring that Maxims steady growth in recent years continues, and the ongoing work with our business partners means that we continue to focus on cost savings and efficiencies throughout the business.
Our Clients
Our clients are primarily dedicated to food ingredients manufactures, traders, distributors and packaging suppliers.  Much of the product we handle covers base materials, functional foods, coatings, concentrates and smaller specialist products.  We have also seen a growth in the allergen market which requires more specific handling and segregation. The client base we serve incorporates an array of activity including factory clearances at point of manufacture or receipt and palletisation of imports to Maxim's warehouse.  In addition to the warehouse clientele, we operate groupage collections from client's sites for onward consolidated through Maxim's distribution. Many of our client's have been with us for many years and we evolve with them as their requirements adapt to suit the needs of the food manufacturers.  We offer a valued proposition of supply chain skills and industry knowledge within the food sector. An emphasis is placed on value added activities and we work with out client's to make their overall supply chain as efficient as possible.
Client Testimonials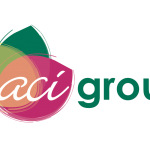 The process of moving warehouse was an uncomplicated and painless one, mainly due to the organisation and experience of the staff at Maxim.  With a large fleet of their own vehicles, it was a fast move too, which meant no adverse affect to the service levels for our customers.  On day to day dealings, the service is prompt, precise, well reported, with any queries being swiftly resolved.  The staff are friendly, professional and great team to work with.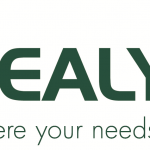 In an ongoing effort to improve the level of service we can offer our customers, we recently moved away from traditional pallet networks to Maxim Logistics, and in these first 3 months they have already surpassed all past experiences and we look forward to a long business relationship with them.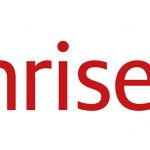 We have been working with Maxims for 10 years now, and have seen significant growth over the years. Maxims have been able to accommodate the increase in movements seamlessly, and have coped with the growing demands that this presents.  We have a good working relationship with the Warehouse staff, and it's never a problem if we need to inspect our stock.  All in all, Maxims do a great job for us, and we're very happy with the service that they provide.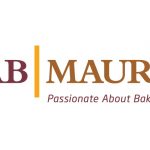 I have worked with Maxims Logistics Group Ltd for a number of years now, and they have always been a willing and supportive partner in our on-going efficiency drive, especially in the provision of Warehousing services. Through regular reviews, the provision of quality, reliable data, and through a comprehensive knowledge of our products and customer needs, they have worked with us continually to reduce all forms of waste, improve Service and Quality levels and improve our SHER performance.  Without their support, AB Mauri would have found the Continuous Improvement programme we have been on, and continue to move forward with, immeasurably more difficult to deliver.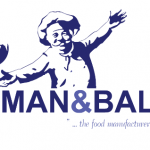 We have dealt with Maxims for over 10 years now and they are a trusted partner of KB. We outsource our retail storage and distribution with Maxims and their service is spot on. I am continually recommending their services to other suppliers who are having difficulties with the operations side of their businesses."